Diving | Snorkel | Paddle Surf Experience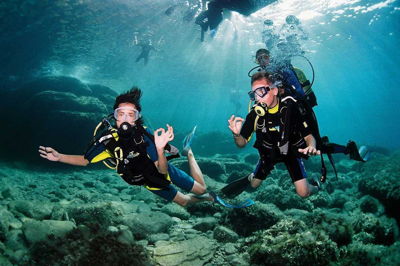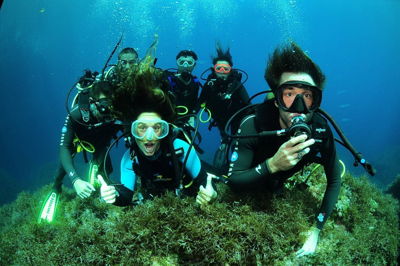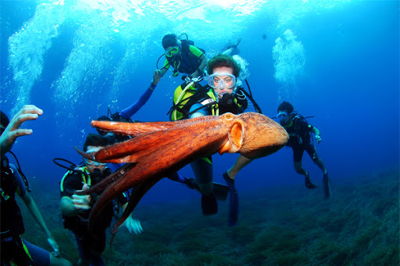 ---
Enjoy Ibiza from another perspective with this plan of diving, snorkelling and paddle surfing.
What's included?
Class with PADI Instructor
35 minutes Open Water Dive (12m/36 feet)
Full Equipment
PADI DISCOVER Dive Certificate.
Snorkel and paddle surf. *(Special ticket if you just want snorkel and paddle surf)
Boat trip to the immersion points (Cala Salada and Punta Galera)
Pick up at the Hotel (San Antonio or Ibiza area) for over 5 people group. No return to the hotel included
Important information
When: Every day
Schedule: 9:30h
Address: Arenal Diving Office (map)
Prices: 110€ Diving, Paddle y Snorkel Experience | 45€ Adults and 40€ children under 15 Paddle surf anD Snorkel Experience
Minimum age 10 years
Not recommended for pregnant, active asthmatics, diabetics, epileptics, people with pneumothorax, high blood presure or ear problems.
After diving it's recommended to wait 12 hours before boarding a plane.
More details about Diving, snorkel & paddle surf Experience
With this activity for people over 10 years old, you will become familiar with the equipment and the instructors will teach you everything you need to dive safely into the sea.
The activity starts on the boat where the PADI instructor will teach you the basics in a 25 minute class.
At the dive point, your instructor will guide you to make the descent gradually. You can see rock fish, starfish, octopuses, anemones and the native Posidonia seaweed, protected by UNESCO.
The meeting point will be 15 minutes before departure time at Arenal Diving Office (map), in San Antonio.

Cancelación gratuita si se solicita con al menos 24h de antelación.
---
Other Water Sports
---