9 holes

18 holes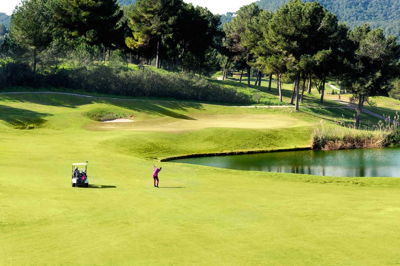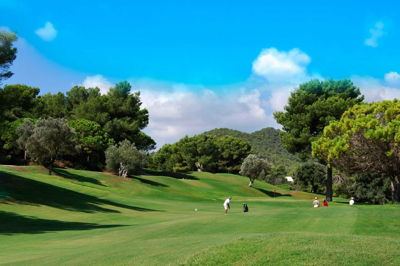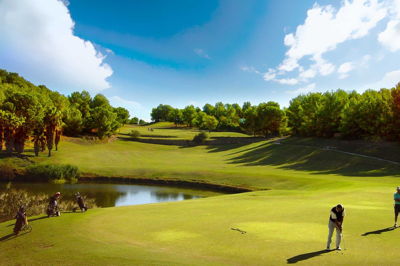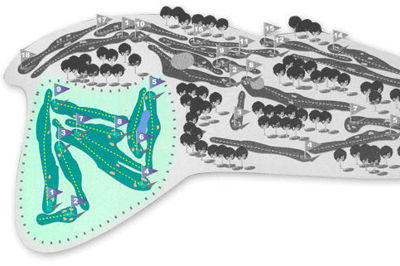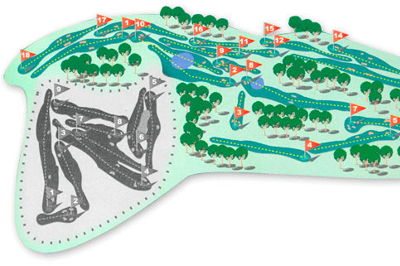 ---
Play Golf in Ibiza, the perfect plan if you are amateur or a professional!
What's included?
Green Fee
Driving-Range balls token
Callaway clubs set
Golfers's menu at Hoyo19 restaurant
Buggy (2 players bookings)
Duration approx. 9 Holes: 2h30min
Duration approx 18 Holes: 4h30min
Important information
When: everyday.
Opening hours from 8:00-16:00
Where: Golf Ibiza (map)
Price: from 68€/person
More details about Golf Ibiza VIP Day
With an extension of more than ten kilometers of intense countryside, the Golf Course is located just seven kilometers from the capital of Ibiza. It has two courses with very different characteristics located in a beautiful valley near the Ibizan coast, from where you can appreciate the unique and spectacular views. The design and courses allow you to enjoy golf with family and friends whilst taking pleasure in the scenery.
9-Hole Course: Golf Roca Llisa
The 9-hole course corresponds to the course inaugurated in 1972 by the now-defunct Golf Club of Roca Llisa. The characteristics of this golf course, flat and open, make it very attractive for all types of players, both for beginners, who will find an agile and clean game pace and for the experienced, as the bunkers and trees, well positioned in the first 4 holes and with the different lakes, in the last 5.
Playing on the 9-hole course is a fantastic round for the player who only has a couple of hours to enjoy golf, as due to the morphology of the terrain it makes a very comfortable.

18-Hole Course: Golf of Ibiza
Set in the most rugged part of the valley, with narrow lanes, sea views and numerous natural and artificial obstacles, its 18 holes each have a name referring to its most outstanding geographic or aesthetic quality, being, therefore, one of the few golf courses that stand out for the variety of its "bermuda" turf and the particularity of its terrain.

The 18-hole course has spectacular lanes adapted to the course of the rough terrain. Its slopes demand a high risk tactical game especially in that which concerns hole 4, with a very risky outside limit; hole 7, with the most pronounced incline of all of them; and hole 14, straight and completely in descent. Although it is the holes 16 and 18 that most exasperate players who reach them with a good score, as they are the most problematic.

In short, a great round of about four and a half hours, were there is no easy hole and in which to play is a real challenge for golf enthusiasts of all categories.

Free cancellation up to 24 hours before the activity starts.
---