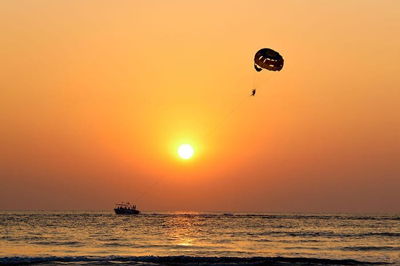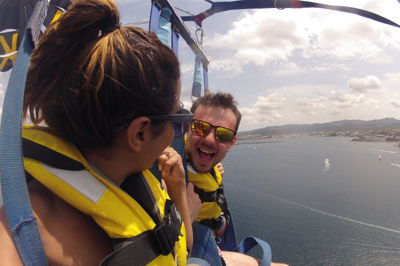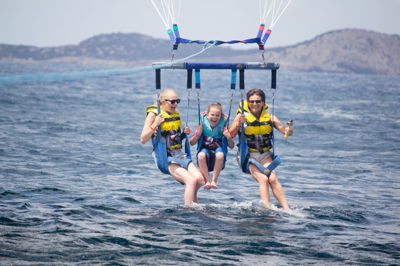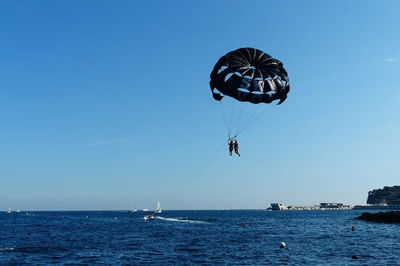 ---
Efloat effortlessly from a parachute in the sky at any high up to 400m and be witness of the most impressive Ibiza views! An unforgettable plan from the ski!
¿What's included?
15 minutes flight
1 hour 30 minutes boat tour
Impressive views from up to 400m
Music on board
Drinks on board in Sunset option.
Important information
Cuándo: Every day
Horario: All day
Lugar: TAKE OFF Ibiza (map)
Prices: 80€ adults | 50€ children under 16 | 99€ sunset option.
Children must be accompained by an adult
More details about Parasailing
HThe parasailing is an acuatic activity wich one or many people are subject to a parachute towed by a boat. The fast speed of this boat causes the rising of the parachute making it fly above the water. The feeling of freedom is incomparable when you see that you have the Ibiza sea in your feets!
The meeting point will be 30 minutes before departure time at the TAKE OFF office, in San Antonio (map)

Cancelación gratuita si se solicita con al menos 24h de antelación.
---
---